Rob Sherman on the seperation of church and state.  This event will be in 253 Mechanical Engineering Building.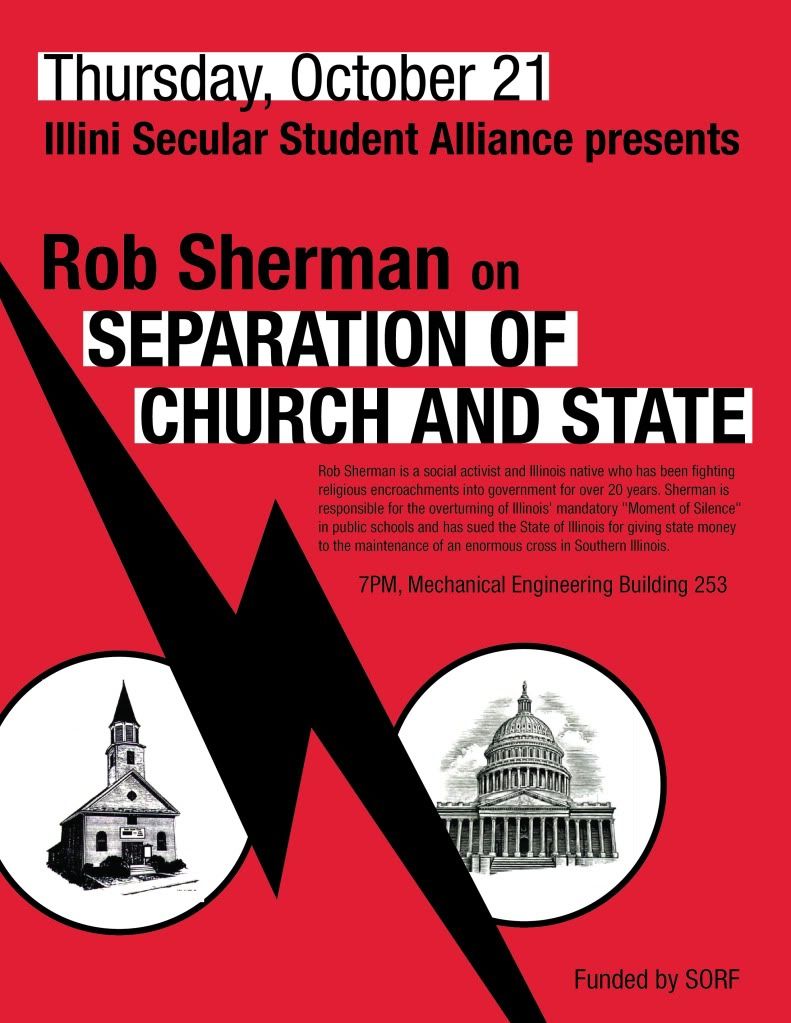 After Mr. Sheman's talk we will meet at Murhpy's Pub (info below).  This is a joint event with ISSA (Illini Secular Student Alliance) and CUFREE (Champaign Urbana Freethinkers)  Sign up here to get regular updates…. (facebook) (meetup)
Date:          Thursday – October 21, 2010
What:          Skeptics at the pub
Time:          8PM 
Location:    
Murphy's Pub
604 E Green St
Champaign, IL 61820
(217) 344-4372
Skeptics at the Pub – We have two meetings per month.
First Tuesday of every month in Champaign or Urbana (location may vary and all students are welcome)
Third Thursday of every month, we will join in with the student group ISSA (Illini Secular Student Alliance) at Murphy's Pub on corner of 6th and Green near the U of I campus.
Skeptics in the pub is pushed back 1 hour to 8PM.  If you still can go at 7PM let me know.  It would be nice if one person went at 7PM so they could meet people that don't get this last minute change.